Virtual and Augmented Reality in Construction
Virtual and Augmented Reality in Construction
Augmented Reality has become an emergent technology with high potential growth in many sectors of economy, being "construction" the one that stands out the most.
Architects and constructors face a permanent challenge trying their customers to visualize their future projects in a reliable way, and beyond the 2-dimensional tools limitations.
Then, this question appears: Is it possible to present a construction project in 3 dimensions, in order to provide a more complete view of that project?
The answer is YES!  Virtualmerse, using Virtual Reality (VR) and Augmented Reality (AR), provides a way to experiment projects, directly and virtually, improving the customers perception. This way, a customer can interact with the objects in the project and walk through that space by using VR lenses, VR headsets, or even better, just using a mobile device.
Benefits of VR and AR for Construction
A group of architects that offer an Augmented Reality solution can get more prestige when presenting their projects in an innovative and effective way, either to private customers, companies or organizations.
Augmented Reality solutions for construction allow to show projects in process or finished on construction plans, making customers place themselves in the real scene and visualize how exactly their houses will be, and even being able to make changes in a practical way.
If you are an architect or constructor, you can use the Augmented Reality application to:
Show customers a complex or neighborhood with all its details.
Submit a project to competition.
Offer different finishing options for the same model.
Virual Reality and Augmented Reality Construction Prototype
Here you will have the chance to immerse yourself in a unique Augmented Reality Experience on a construction project of a Modular Workshop with Sea Containers. You will be able to reliably prove the level of each detail you can reach with immersive media.
We have made 3 approximations:
1. Virtual Reality Mode
Users can view the modular workshop project in 3 dimensions, as well as walk through the space as a real visitor, similar to a Virtual Tour.
2. 3D Mode
Users can move the modular workshop (3-dimension object) and rotate it in any direction in order to watch it from all its points of view.
3. Augmented Reality Mode
Users can bring a 3-dimension model to a digital plane mounted over the reality. This can be done using a mobile device that dynamically overlaps the object on the screen.
Click on the link to watch:
AR Modular Workshop

Scan this QR code with the camera of your cell phone. You will see the model on your desk in Augmented Reality mode.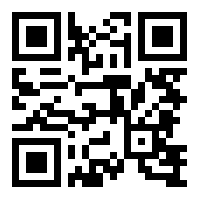 Or you can copy and paste this link on your mobile device browser: https://www.geim.cl/taller-en-realidad-aumentada/
Virtual Reality and Augmented Reality are trend, and have come to stay. We know these solutions will be very helpful for those who want to make the right decision and  reach meet their expectations.
Email us to hello@virtualmerse.com to learn more details about our services, which are very convenient for immersive marketing (especially for construction), or to evaluate a proposal where Virtualmerse can be your strategic partner in bringing your customers' projects to reality.
Check this article for Immersive Marketing:
Keywords: Realidad Virtual en Construcción, Realidad Aumentada en Construcción, modelos 3D, Marketing Inmersivo, Tour Virtual